pallet rack shelving is the most common kind of shelf, characterized by the use of forklift trucks or handling machinery, direct storage of pallets and goods, very convenient, but also on the beam spread steel plate, board, net board, etc., in order to fill the storage requirements of different customers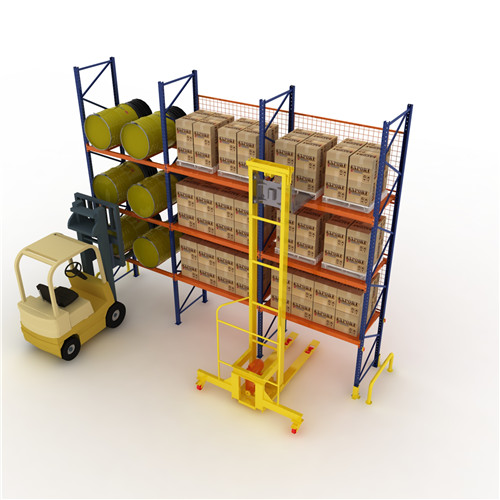 Introduction of pallet rack shelving
Pallet rack commonly known as beam rack, or cargo rack, belongs to the pallet rack category, in a variety of storage rack system is the most common shelf form.The whole assembly structure is composed of column and beam, which is simple and effective.

Pallet rack structure
Pallet rack to store unitary pallet goods, with roadway type stacker and other storage and transportation machinery for operation.The high shelf adopts the integral structure, which can be installed according to the characteristics of storage unit assembly equipment, such as: partition, steel layer (wood layer), metal screen layer, storage cage guide rail, oil barrel frame and other functional accessories.To meet the requirements of different units of storage equipment in the form of goods
Advantages of pallet rack
High utilization rate, access to flexible and convenient, is the most commonly used, economical, safe a shelf, selectivity up to 100%, suitable for all types of warehouse.Also can constitute a variety of storage methods, high space utilization, strong bearing capacity, good stability, according to the user's actual use, design a series of different specifications, is the most commonly used shelves in all industries.

Application of pallet rack shelving
Pallet rack is widely used in the manufacturing industry, third-party logistics and distribution center and other fields. It is not only suitable for multi-variety and small-batch goods, but also for low-variety and large-batch goods.Pallet rack is most widely used in high - level warehouse and high - elevation warehouse.